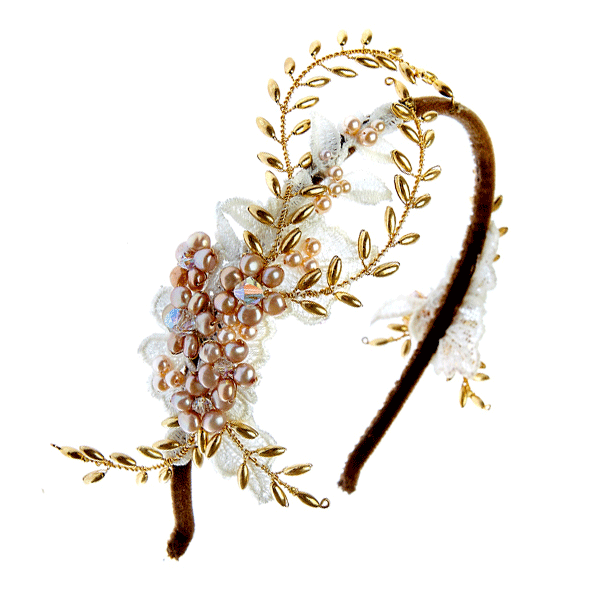 Hera Wedding Side Tiara
Golden tones. The Hera headband is brought to life with Swarovski crystals, pearls, lace, and gold beads. It is mounted on a headband, to wear in short cropped hair or long hair alike. The headband is covered in velvet to blend with hair colour. Colours can be changed to your requirements.
This item is usually available for call in and photoshoots. Hi & low res product and styled images are also available on request.
Designed and handmade in the UK, shipping available to the UK, Europe, USA, Australia and the rest of the world.
You Might Also Like