Millicent Luxe Wedding Headpiece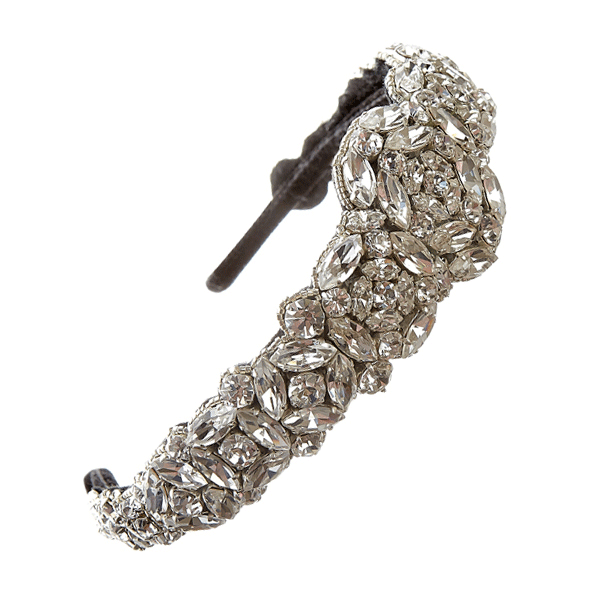 Millicent Luxe Wedding Headpiece
Opulent Deco inspired. The Millicent headband is created with hand stitched diamante and seed beads. It is mounted on a metal band which can be covered in velvet ribbon to blend with your hair colour. It can be worn equally well with an up do, short hair, or long hair worn down. This sumptuous statement design makes a truly lavish finishing touch.
This item is usually available for call in and photoshoots. Hi & low res product and styled images are also available on request.
Designed and handmade in the UK, shipping available to the UK, Europe, USA, Australia and the rest of the world.
You Might Also Like