Ophelia Wedding Hair Vine Comb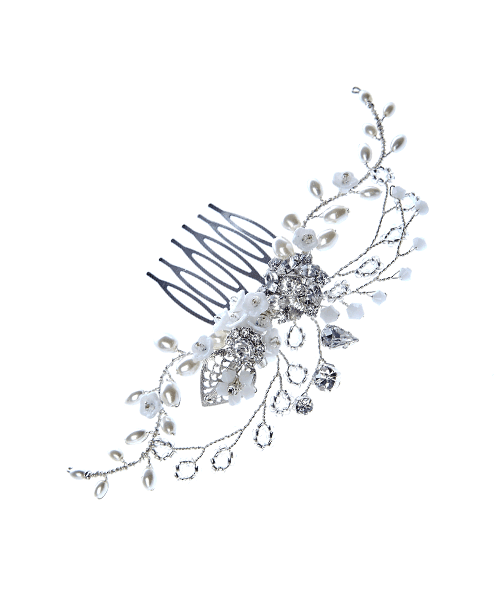 Ophelia Wedding Hair Vine Comb
Whistful romance. The Ophelia hair comb is created with Swarovski and Czech crystals, pearls, and seed beads. It is mounted on a hair comb, perfect for tucking in to an up do. It could be mounted on a headband covered in velvet (£5) to wear in short cropped hair. Perfect for a low key bride or bridesmaids alike. Colours can be changed to your requirements. If you are looking for a larger piece, there is a corresponding headband that may provide more styling options for you.
This item is usually available for call in and photoshoots. Hi & low res product and styled images are also available on request.
Designed and handmade in the UK, shipping available to the UK, Europe, USA, Australia and the rest of the world.
You Might Also Like